The Intranet will be ready for all staff to use from this Thursday. This will be your one-stop shop for all things regarding Mercy Connect.
The role of the intranet is to keep you up to date on all work-related resources and communications, by centralising information which is easily accessible. For example, staff will be able to access:
staff communications,
Work-related applications
Work-related documents (policies, procedures, guidelines etc.)
Additionally, the intranet is designed to make life easier for staff, improve team collaboration, and help co-workers stay connected.
Please note that this is phase 1 for the Mercy Connect Intranet, with much more to come in the near future!
Below is a sneak peak of the new Mercy Connect Intranet: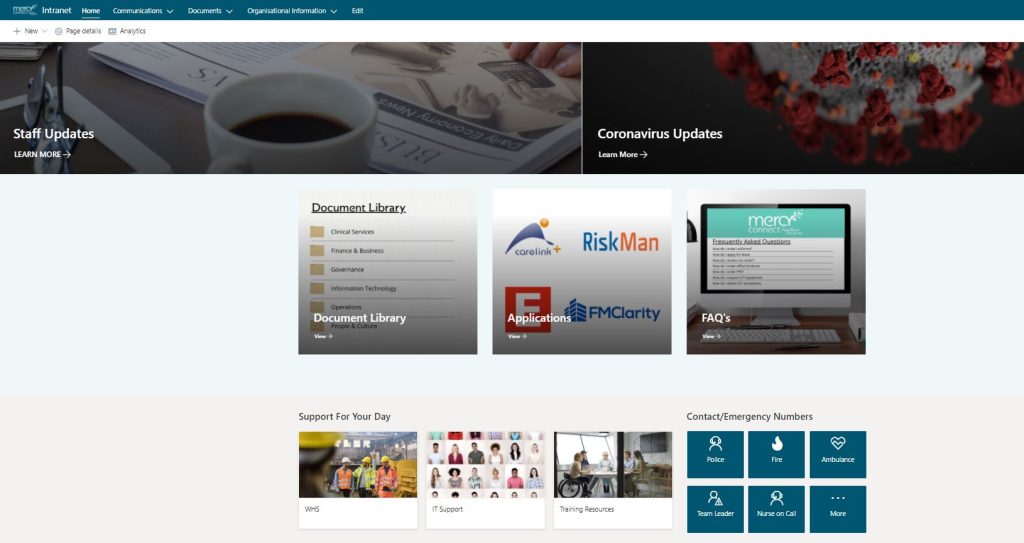 Together we grow.
Harry Heath
Marketing & Communications Coordinator