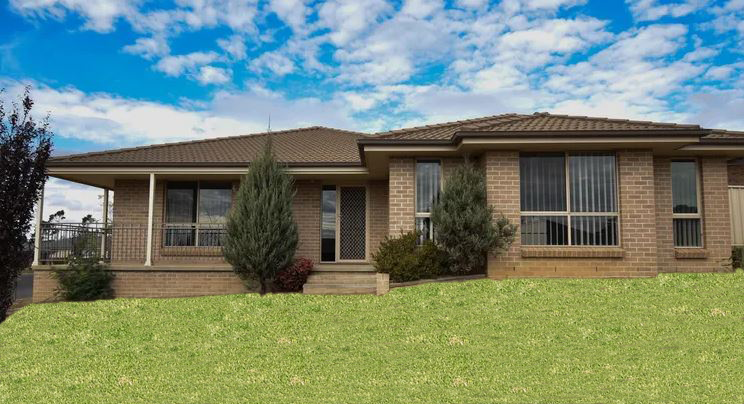 Hughes Street ensures round-the-clock support with an Inactive Sleep Over to cater to the needs of participants at any time.
Our dedicated team is extensively trained in autism, intellectual disability, manual handling disability, manual handling, first aid, nutrition & swallowing, key word sign & complex bowel care.
Hughes Street, a spacious and inviting large brick home boasting 4 bedrooms and 2 bathrooms.
Each of the bedrooms features carpet, providing a cozy atmosphere for rest and relaxation. Additionally, residents will appreciate the ample wardrobe space available in each bedroom, ensuring plenty of room for their belongings.
The house features an open-plan kitchen and living area, designed to encourage a sense of togetherness and shared moments.
Outside, you'll find a large backyard and a delightful patio area, perfect for enjoying the outdoors, hosting gatherings, or simply unwinding.
The room offers a blank canvas, as it comes unfurnished, giving you the creative freedom to decorate and furnish it according to your personal style and preferences.
Inside the room, you'll find the comfort of carpet flooring, providing a cozy and inviting atmosphere, the room also features a spacious 4-door built-in wardrobe, providing ample storage space for all your belongings.
Current Tenant Demographics
Currently there are two female residents residing in the house, both aged between 28 and 35 years.
Please note that this is a female-only staffed house, providing a safe and comfortable environment for female tenants.
The current residents share similar interests and hobbies, such as music, engaging in sensory activities, arts and crafts, and enjoying visits to local parks.
Factors to consider if you are interested in applying:
Factors to consider if you are interested in applying:
The applicant is to be 18 years or over.

The applicant is female.

The applicant is prepared to sign (or for a representative to sign) a Residential Agreement and Service Agreement.

Supported accommodation is available for NDIS participants.

The home is suitable for people with moderate – severe intellectual disability & Autistic needs.

Design category for this home is to improve liveabilty.
Complete and submit the form below:
General Enquiry - Accommodation
Book a tour of the property
If you are interested in doing a tour of this vacancy, please complete and submit the form below:
If you are interested in this vacancy, please click here to fill out our Intake form and attach in the form below: