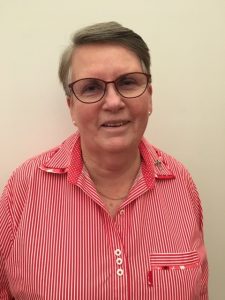 Director, appointed 2020
As a Sister of Mercy, Carmel's ministries have included catering, food services and hairdressing. In 1987 she found herself between "gigs" and was invited to apply for the position of Coordinator of a purpose-built respite facility for people with disability in MacKay, where she remained for seven years.
Following study at ACU she had the privilege of living in the L'Arche community in Canberra for 10 years, alongside adults with intellectual disability. It was here that Carmel learned the importance of holistic, inclusive living that could enable the core members of L'Arche to make safe and happy homes.
For Carmel, this was a most formative time and taught her so much about herself and the assumptions present in our society around 'ability'. Carmel found that in these ministries she was drawn by the relational aspects. She is more comfortable in the company of those whom people in the wider community tend to leave behind.
At this time in her life, Carme's "day job" is being apart of the wellbeing team at Clancy Catholic College in Western Sydney. "The motto of the college is 'To Love Like Christ', I find this a daily challenge and am so heartened by Catherine McAuley's advice: "Let us take one day only in hand at a time. Resolve to do good today and better tomorrow, thus may we hope to get on taking short, careful steps, not great strides". (1841)," said Carmel.