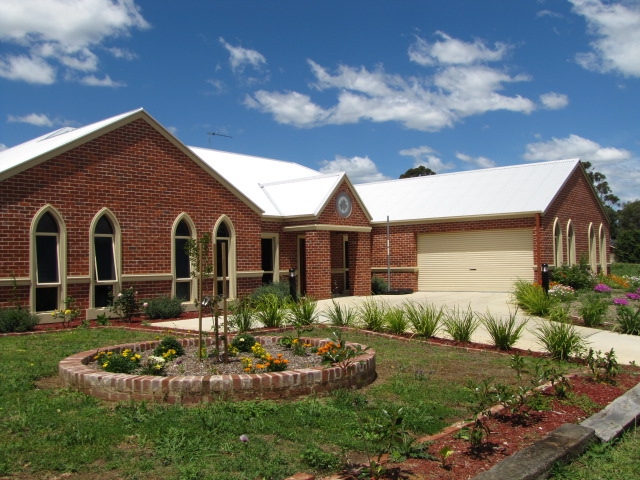 Rose House is dedicated to providing round-the-clock support with an Inactive Sleep Over, ensuring that participant needs are met at all times.
Our 24-hour support is delivered by a highly skilled and well-trained team. They possess extensive expertise, knowledge, and experience in working with individuals with Intellectual Disability, Autism, Epilepsy, and Diabetes.
Our staff members have completed comprehensive training in various crucial areas including specialised training on Autism support, First Aid. Mental Health, and Understanding and Responding to Sexualized Behaviours, ensuring a safe and nurturing environment for all residents.
Rose House is situated in a quiet street in Thurgoona. Rose House is a spacious and well-designed home, offering 5 bedrooms and a large open back yard which is situated on a generous plot of land.
You will step into a welcoming foyer which leads into the one of two living areas. Each living area features large windows allowing natural light to fill the space.
The highlight of the property is the large outdoor space which provides endless possibilities for recreation, relaxation, BBQ's, and gardening.
Rose House currently has two unfurnished vacant rooms awaiting new residents.
Each of these rooms is thoughtfully designed and features vinyl flooring & inbuilt wardrobes, offering ample storage space for personal belongings.
An added convenience is that both rooms are located right next to the bathroom, ensuring easy access and convenience for the residents.
These vacant rooms provide the perfect opportunity to join our warm and welcoming community at Rose House.
Current Tenant Demographics
Currently, the house at Rose House is occupied by male residents aged between 40 and 55.
The residents share common interests and enjoy various outdoor activities, such as going for bushwalks to explore nature's beauty, having BBQ gatherings, and visiting the Weir for leisurely outings. Additionally, they also like to socialise at local cafes, where they can enjoy drinks of their choice and engage with the community.
Rose House is ideally suited to participants with Intellectual Disability and Autism who have high levels of support needs.
Factors to consider if you are interested in applying:
Factors to consider if you are interested in applying:
The applicant is to be 18 years or over.

The applicant is prepared to sign (or for a representative to sign) a Residential Agreement and Service Agreement.

Supported accommodation is available for NDIS participants.

The home is suitable for people with moderate – severe intellectual disability & Autistic needs.

Design category for this home is to improve liveabilty.
Complete and submit the form below:
General Enquiry - Accommodation
Book a tour of the property
If you are interested in doing a tour of this vacancy, please complete and submit the form below: 
If you are interested in this vacancy, please click here to fill out our Intake form and attach in the form below: